We totally revamped this website for Ashley to fit her needs and make her website more user friendly. We added a homepage flash slider, custom header, "coffee" social media icons, a gallery where she can add photos, a new background, Google Analytics, fun fonts, and our own special finishing touches to really enhance the brand and personal style of this client. We rebuilt her pages and eliminated the scroll box to provide users a more friendly way to navigate around this website.
Visit Website: www.srqteesevents.com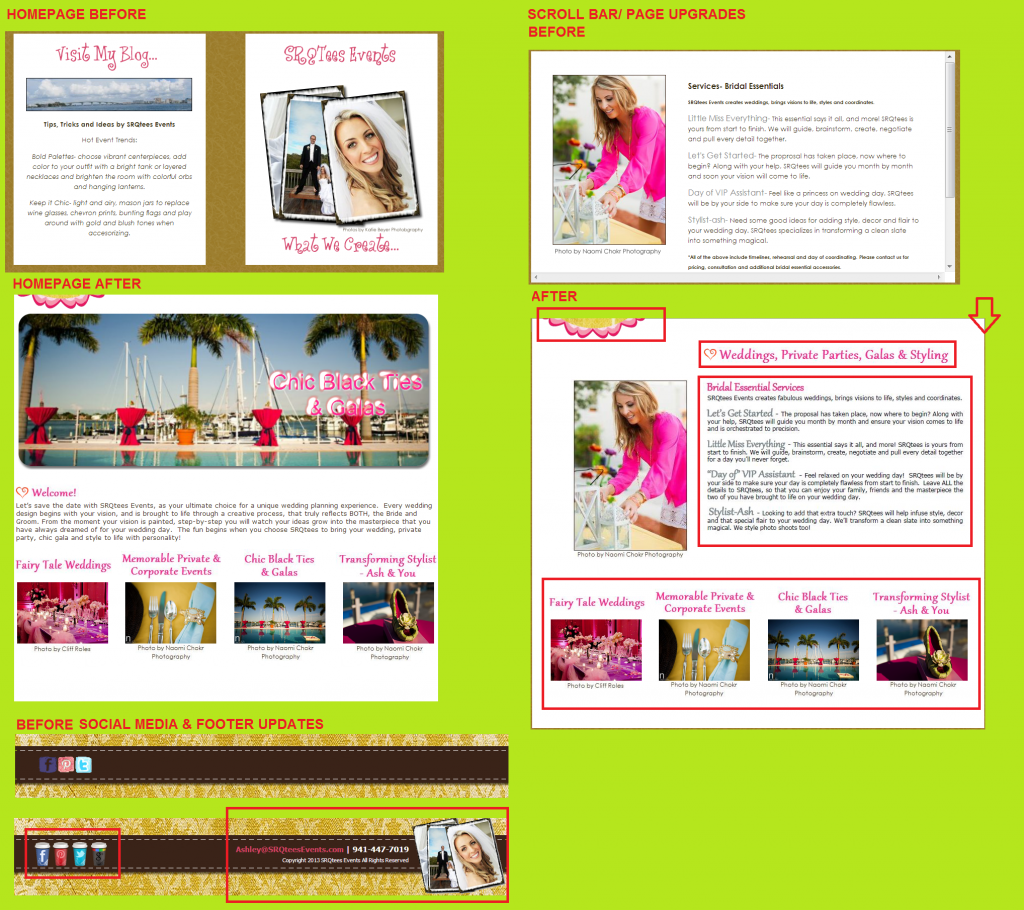 About SRQtees Events:
Let's save the date with SRQtees Events, as your ultimate choice for a unique wedding planning experience.  Every wedding design begins with your vision, and is brought to life through a creative process, that truly reflects BOTH, the Bride and Groom. From the moment your vision is painted, step-by-step you will watch your ideas grow into the masterpiece that you have always dreamed of for your wedding day.  The fun begins when you choose SRQtees to bring your wedding, private party, chic gala and style to life with personality!